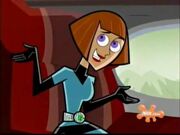 One of the most popular people on the planet. Originally from Danny Phantom.
one night the then villainess ghost Ember showed up late at night. After a romantic encounter Maddie realized she knew this ghost in life and found a way to resurrect her.
Relationships
Edit
Ember is her main lover.
she grown much closer to her children ever since her husband Jack left on vacation and never came back.
Ad blocker interference detected!
Wikia is a free-to-use site that makes money from advertising. We have a modified experience for viewers using ad blockers

Wikia is not accessible if you've made further modifications. Remove the custom ad blocker rule(s) and the page will load as expected.