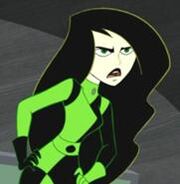 a superhero turned thief and mercenary turned mother and Zookeeper.
Character History
Edit
Shego has always happened an interesting relationship with Kim possible whom she also called pumpkin or Princess. after an interesting turn of events during the Diablo incident Shego found herself with a younger girlfriend.
Relationships
Edit
Ad blocker interference detected!
Wikia is a free-to-use site that makes money from advertising. We have a modified experience for viewers using ad blockers

Wikia is not accessible if you've made further modifications. Remove the custom ad blocker rule(s) and the page will load as expected.